The POSSE Group, specialised in graffiti protection, offers you different solutions for graffiti protection.
Some would say that graffiti is an art. It is also an art of removing graffiti and protecting a wall or other surface from graffiti in the first place. If you approach graffiti removal incorrectly, it will not work. On the other hand, too aggressive a removal of graffiti can damage the substrate.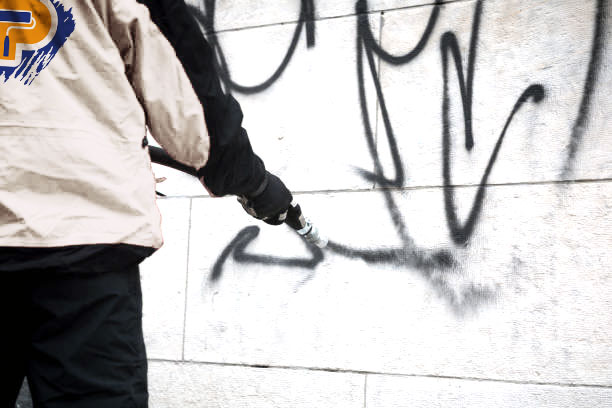 Another thing to bear in mind is that not all graffiti is the same. The graffiti artist may use spray paint, sharpie or lipstick, and each substance will react differently with the substrate and require a different removal strategy.
The quicker the intervention to remove the graffiti, the easier it will be to remove it. If we can intervene to clean them within 24 hours, you have the best option to remove them without damaging the surface. The longer the graffiti remains on the building, the higher the risk of permanent staining.
Preventing graffiti is usually a better way to save time. Our graffiti protection experts recommend preparing the surface to prevent graffiti from sticking in the first place. An anti-graffiti product must be breathable and penetrating, and provide both water resistance and graffiti resistance. Protecting your surface can prevent a situation from becoming a problem and reduce cleaning costs.
Even when a surface is protected, graffiti can still occur, of course. But fortunately, the protective coating prevents the graffiti from penetrating as much as it otherwise would and makes it easier to remove. The use of anti-graffiti coatings is highly recommended if your building is in an area more prone to vandalism or graffiti.
Do you need advice ?
Ask our urban cleaning specialists for a quote or advice.
Phone +41 21 635 23 45
E-mail info@posse.ch